Dear Lightrid Family and Gridwork Team,
As we have successfully anchored the GOLDEN LIGHT into our Beingness and thus into the Beingness of Mother Earth, we can now pass on these Blessings of UNITY and LOVE to ALL we meet - including our ancestors, family and beloved ones - through simply BEING who we ARE: Beacons of LOVE, emissaries of the LIGHT!
In meditation I see a spherical chamber in the HEART of Mother Earth, like the God Particle which we all carry in our human hearts as well ... and this chamber was directly connected to SOURCE through the SUN and MOON, Central-Sun, Great-Central Sun, Galctic Core and Centre on October 23rd during the Solar Eclipse through our united intention to serve the Highest Good as ONE.
This chamber is glowing in multifacetted golden light, as it is slowly, slowly, slowly, step by step filling with the Golden Light which connects ALL as ONE. Whenever we are AWARE of this chamber filling up with the Golden Essence of the Creator, the rush is increased - and our own God Particle, which is located in our HEART, is happily increasing its glow, too, gaining intensity, receiving new spectra of light as new frequencies ignite ... new updates are being downloaded ... and more of ourSELF is merging with our momentary reality ...  
If this vision ignites recognition in you - join in anchoring the Golden Christ Light on Earth until the 20th of March whence we shall be ready for a new reality to jump start!
As we are NOW celebrating Samhain in the Northern Hemisphere - and Beltane in the Southern - we are at a crossroads where PAST (Samhain - Recognition and celebration with our Ancestors) - PRESENT (our BEINGNESS HERE and NOW) and - FUTURE (Beltane - the conception of the new generation through the LOVE between man and woman) meet. 
Through our full presence in the NOW moment we are able to pass on the Blessings of the Golden Light Protection, Love and Unity onto our Ancestors and all past aspects of ourself, past life times and incarnations - as well as to all our future lives, including our children and grandchildren and grandgrandchildren to come.
I see a STAR who is sending out its light in all directions - and this STAR is ME!
Fully aware of my Beingness.
Fully connected to the Golden SOURCE Light.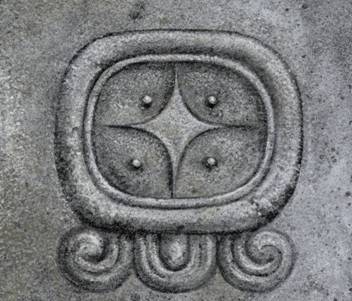 And LAMAT, the Mayan Star Glyph comes to mind ... the four directions ... the world inundated in GOLDEN LIGHT 
... unfolding in Past, Present and Future!
Bringing message of BEAUTY through HARMONY!
Thus, I ask you to be aware of the manyfold possibilities which are opening up before us as we move into the GOLDEN AGE of LOVE, PEACE, and UNITY!
As the veils are lifting for Samhain - commune with the Spirits of your Ancestors!
As the veils are lifting for Beltane - bring your loving awareness to light the path for all future generations!
GOLDEN LOVE LIGHT BLESSINGS - spreading in all directions ... all timelines, dimensions, and life times ... PAST, PRESENT and FUTURE,
Myriel MarYam RAouine