Gratitude unlocks the fullness of life.
It turns what we have into enough, and more.
It turns denial into acceptance, chaos to order, confusion to clarity.
It can turn a meal into a feast, a house into a home, a stranger into a friend.
Gratitude makes sense of our past, brings peace for today,
and creates a vision for tomorrow.
 
~Melody Beattie~
Develop an attitude of gratitude, and give thanks for everything that happens to you, knowing that every step forward is a step towards achieving something bigger and better than your current situation.
 
~Brian Tracy
Do it Daily…
Do it in the morning when you first wake up. Give thanks for the blessing of another day and its endless possibilities.
Do it when you are walking. Give thanks for having healthy legs that support your body and take you "to and from".
Do it when you drink water. Give thanks for having the blessing of clean water to drink.
Do it when you eat food. Give thanks for the blessing of a warm meal. There are so many people going hungry all over the world.Do it when you are stressed at work. Give thanks for the blessing of having a job that pays your bills. Believe me these days with unemployment rates going up, lots of people would trade places with you.
Do it when you feel alone. Give thanks for the opportunity of having some time for yourself. I know many busy moms who would jump at the chance of having some quality time alone.
Do it with your body. Acknowledge every part of yourself and say thank you. I like to thank each of my body parts every day. I thank my mind, my heart, my ears, my nose, my legs, my eyes, etc…
For those of you who want to take it to the next step, start a gratitude journal. Write down everything you are grateful for everyday.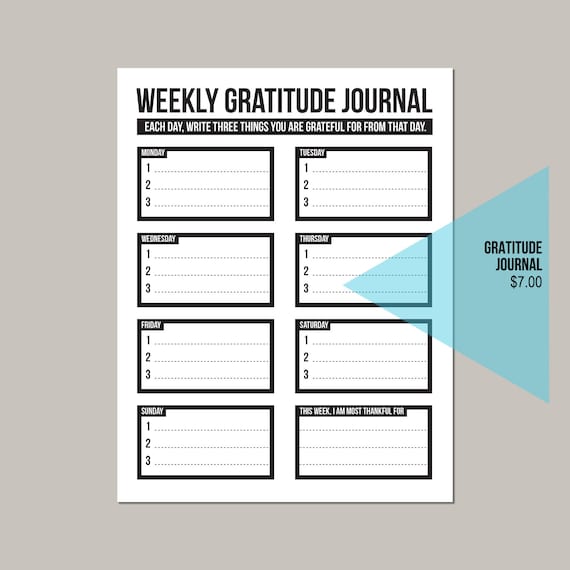 Creating a practice of gratitude takes very little effort and has the power to change your world.
So what are you waiting for?
"Do it…"