Brahma
Shiva Family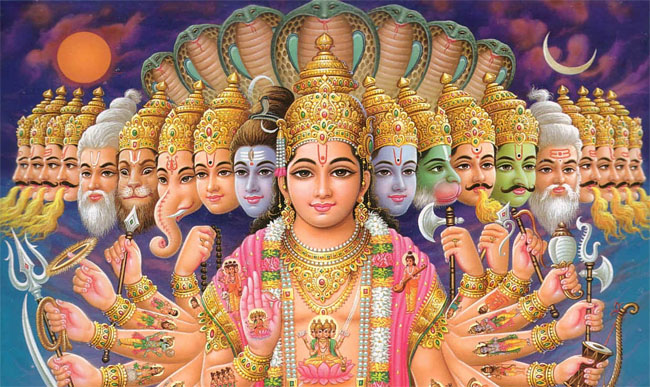 Vishnu
Related groups:
at MOS - Messengers of Spirit
The eight classical limbs of yoga:

1. Yama: Leading a moral life
2. Niyama: Avoiding drama
3. Asana: Postures for meditation
4. Pranayama: The art of breath control
5. Pratyahara: Withdrawing the senses
6. Dharana: Hyper-focusing your mind
7. Dhyana: Single-pointed concentration
8. Samadhi: The ultimate goal of Yoga.
Babaji