The MISTS of AVALON ...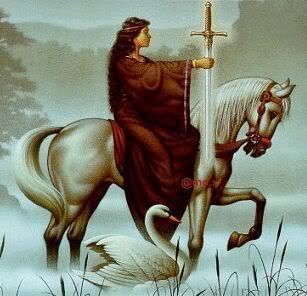 The Goddess with
the Sword of Light,
the Horse of White
and the Swan of the Knight.
It was my intent to help create more portals or rememberance for this lovely site. Avalon has a special resonance for me, not because I spent soem time there myself, but for the old magic that it once had, that is only now starting to come back. In the time of King Arthur it was not just  humans who existed then, but also the magickal brethren that we only refer to in myth, dragons, faeries, dwarves etc, even the Wise ones were around then, amongst the members of this site, this little portal should help draw them back together and reminisce.
Archaia Faith