Meaning in the Moment
"In every moment the universe is whispering to you. There are messages for you carried on the winds. There is wisdom for you in the morning songs of the birds outside your window and in the soft murmurs of an ebbing sea. Even ordinary, everyday events in your life carry communications from the realm of spirit." ~~ Denise Linn, The Secret Language of Signs
Have you ever wondered if there is meaning behind life's everyday occurrences?
Those times when you're outside and suddenly find yourself surrounded by butterflies. Or a groundhog makes an appearance and stays instead of shuffling off to a den or secret hiding place. Or perhaps a hawk swoops by every time you venture out. Are these random occurrences? Is there meaning behind the appearance of these animals at this time?
Yes and no.
If you feel that there is a connection, some meaning behind these sightings then there is. If on the other hand, you barely noticed any of the animals or barely felt a connection, then probably no not at this time.
Sometimes we pass one another randomly, other times there is meaning in the passing.
I believe those times I see an animal that isn't usually around people or my area, or when I see an animal repeatedly, these visits are visits meant for me and the meaning of these visits is for me to divine.
Life Symbolic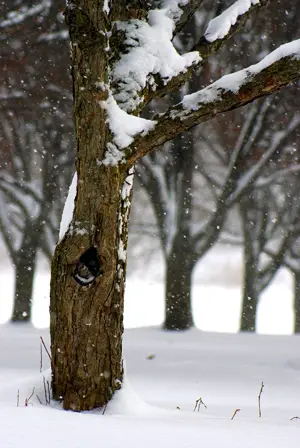 Nestled in soft pockets of awareness, there are messages waiting to unfold themselves to us, cosmic messages intended for our eyes only, and in James Bond 'double-oh-seven' style, with cryptic innuendo and a bit of humorous cheek, we are left to ponder the symbolic implications of oracles glittering on our path.
This human life is all espionage and safari, and I contend the hunt begins at the front door of our own consciousness. We all seek meaning, we all seek value, we all seek to lift the veil of the mundane that tends to cloak the brilliance awaiting us in this life.
To be sure, there is a remarkable quality of life available to each of us, and in my experience that extraordinary quality reveals itself via the endlessly versatile language of symbolism.
We all know this language, and we owe it to ourselves to interpret deeper symbolism in all its delightfully unusual dialects and cosmic contexts.
Symbolism is a language spoken from the Unified field, and its speech is variable, multi-tongued and infinite in manifestation. Interpreting signs, symbols and all manner of natural oracles is akin to tapping into limitless potential as well as establishing an experience with the Mystical.
Our lives are replete with multi-layered meanings, and that means big juju for all of us.
It means there is magic inherent in every moment of our lives. This magic dispels the ennui that sometimes clings to the human experience. Interpreting personal symbolism rekindles the conviction that we are all light-infused, special and valuable.
Regardless if we may be beset with grief, boredom or rage, we have the power to open just a few cracks of unique contemplation and view the moments of our lives as symbolic messages – these messages offer validation about our connection to something grandiose, something utterly unified in its ability to support and encourage our well-being.
Life is symbolic. Start interpreting.
http://www.symbolic-meanings.com/2011/01/21/life-is-symbolic-start-...
 © 2012 Symbolic Meanings Blog by Avia Venefica
Let me give you an example from my life right now. Over the past three weeks every time I go outside or I'm looking out my kitchen window a beautiful, large Tiger Swallowtail butterfly drifts by.
 And it stays as long as I do. Sometimes, it's the yellow and black version of a Tiger Swallowtail and other times it's the mostly black version.

Butterfly dancing on flowers
At first I thought it was a wonderful sign of the vitality of summer. But as the sightings gained in frequency I began to feel a deeper connection and symbolic meaning.
According to Denise Linn in her book, The Secret Language of Signs, butterfly signals a powerful new beginning, a time of transformation, beauty and new awareness, a rebirth.
And Ted Andrews, author of Animal Speak, says butterflies represent the process of transformation. Butterfly shows up when we are changing, evolving somehow.
Butterfly reminds us that life is a dance, a journey from moment to moment, flower to flower, experience to experience. The sweetness of life is experienced in the dance….or perhaps the sweetness of life is experienced in how we choose to dance.
Butterfly is a totem that has flown into my life on several occasions. 
The first time I recall was during my first Feng Shui training. I had a powerful dream in which a butterfly emerged from its chrysalis, spread its beautiful wings and lifted off. Initially, my sense was to name my business Emerging Butterfly, but then I realized that I was the butterfly emerging. Emerging from what I had been and lifting off, flying into what I was to become.
Butterfly showing up in my life now is also meaningful.
 I am at a time of change and transition in my life once again. Only this time, the transition involves my family and our relationships to one another. As we move from parent and child to adult relationships we all must release our past patterns and embrace each other as we are now: loving adults. (Course, I'll always be the Mom!) And in this transition, I feel our space condensing, strengthening, and crystallizing.
There is such beauty and opportunity in change. I am grateful that butterfly comes to remind me and show me how fun the flight of life can be!
"Those who dance are considered insane by those who cannot hear the music." ~ George Carlin
Butterfly invites you to embrace the dance!
© 2010 Harmony Life, LLC by Laurie Bornstein
WANT TO USE THIS ARTICLE IN YOUR E-ZINE, BLOG OR WEB SITE?
You can, as long as you include the copyright and the following information:
Feng Shui Teacher, Designer and Entrepreneur Laurie Bornstein, is the author and creator of 'Feng Shui Lifestyle', her FREE monthly ezine filled with Feng Shui and Lifestyle Marketing articles and tips, empowering and inspiring you to live and work in comfort, balance and harmony.
Visit www.harmonylifedesign.com to learn more.